Meet the Expert
The Walsh Team
Geoffrey Walsh is the consummate definition of a high achiever, entrepreneur, and real estate specialist with vast investment banking expertise.
Over the last several years, Geoff has become a standout real estate professional and top listing and buyers agent servicing clients in Coppell, Flower Mound, Southlake, Colleyville, Grapevine, Keller, Dallas, Irving and Lewisville. He has quickly risen to the top of his peer group due to his ability to listen, understand his clients needs, and maximize the value of their number one investment, their home.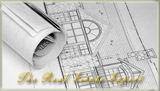 His tremendous marketing and negotiating savvy combined with his ability to communicate honestly and sincerely to his clients make him a trusted advisor on any real estate transaction.
Walsh has been very accomplished in his career with media recognition and contacts around the world. After achieving many of his career and monetary objectives, he realized what made him really happy was helping people. Helping others attain their dream home utilizing his experience and personality, he came to recognize the true American Dream. Assisting and coordinating the buy and sell process for a client's home created a positive emotional and fiscal impact on others that was a far greater sense of accomplishment than building businesses or attaining wealth.
Geoff's love of people and his exuberant personality, empathy and sincerity, makes real estate a perfect fit which simultaneously offers skill sets to his clients that are unsurpassed in the industry.
More information about Geoff Walsh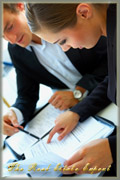 Walsh attended the United States Air Force Academy and the Wharton Business School of the University of Pennsylvania.
Geoff has always recognized and conveyed the importance of the community through his involvement with numerous Non-Profit organizations. He has served on the board of directors for both civic and community organizations such as the Westchester County Chamber of Commerce, Junior Achievement, the LightHouse, Rotary, Association of Corporate Growth, United States Olympic Committee and The Arts Council. He has always been a strong advocate of small business and has lectured about entrepreneurship at numerous universities and corporations including the Wharton Business School and American Express.
Awards and Recognition
2011 Top Overall Sales Agent Award, North Texas, Weichert, Realtors
2011 Recipient of the Ambassador's Award, Weichert, Realtors
2011 Top Selling Agent Award, Gross Commission, North Texas, Weichert, Realtors
2011 Top Real Estate Producer for the brokerage
2010 Top Overall Sales Agent Award, North Texas, Weichert, Realtors
2010 Recipient of the Ambassador's Award, Weichert, Realtors
2010 Top Listing Agent Award, North Texas, Weichert, Realtors
2010 Top Selling Agent Award, Gross Commission, North Texas, Weichert, Realtors
2010 Top Real Estate Producer for the brokerage
2009 Recipient of President's Award, Weichert, Realtors
2009 Top Overall Sales Agent Award, North Texas, Weichert, Realtors
2009 Top Listing Agent Award, Gross Commission, North Texas, Weichert, Realtors
2009 Top Listing Agent Award, Units, North Texas, Weichert, Realtors
2009 Top Selling Agent Award, Gross Commission, North Texas, Weichert, Realtors
2009 Top Selling Agent Award, Units, North Texas, Weichert, Realtors
2009 Top Real Estate Producer for the brokerage
2009 Overall ranked #24 Agent, nationwide, Weichert, Realtors (over 540 offices)
2008 Top Overall Sales Agent Award, North Texas, Weichert, Realtors
2008 Top Listing Agent Award, Gross Commission, North Texas, Weichert, Realtors
2008 Recipient of President's Award, Weichert, Realtors
2008 Top Real Estate Producer for the brokerage
2007 Top Overall Sales Agent Award, North Texas, Weichert, Realtors
2007 Top Selling Agent Award, North Texas, Weichert, Realtors
2007 Top Listing Agent Award, Gross Commission, North Texas, Weichert, Realtors
2007 Top Listing Agent Award, Sides, North Texas, Weichert, Realtors
2007 Recipient of President's Award, Weichert, Realtors
2007 Overall ranked #8 Agent, nationwide, Weichert, Realtors (540 offices)
2007 Top Real Estate Producer for the brokerage
2006 Recipient of Weichert Realtors President's Award